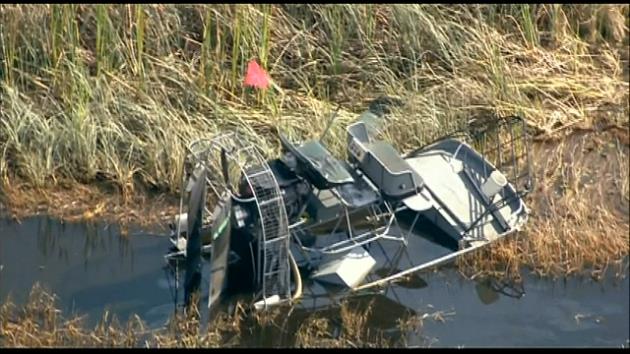 Source: www.wsvn.com
2 hospitalized after airboat crash
Two women were transported to Broward Health Medical Center Tuesday after their airboats collided with each other in the Everglades.
The Broward Sheriff's Office Marine Unit is investigating the crash between a private airboat and a second airboat that belonged to a biologist from the Florida Fish and Wildlife Conservation Commission. "They just came up on each other and collided," said BSO Fire Rescue spokesperson Mike Jachles. "The impact threw at least one of the women off of the private vessel."
Before 1 p.m., rescue units received a dispatch regarding the crash. The employee and three students conducting a study on bats were onboard the FWC airboat. "About a week ago, this same group had gone out and placed some bat detectors in areas right around here, and what they were doing today was go out to collect those detectors," said FWC spokesperson Liz Barraco. "The detectors they placed today for bat research were going to detect the presence of different species of bats in the area."
One of the students received minor injuries. A 37-year-old women was onboard the private vessel and was transported with serious injuries.
The private airboat was left inoperable due to the crash. Both victims were placed on the FWC airboat and transported to land before being taken to the hospital.
The crash occurred a mile and a half from land, near 35000 Everglades Parkway.
Both victims are said to have injuries that are not life-threatening. It remains unclear how the crash occurred and who may be at fault. Officials said they do not believe that speed was a factor and that they simply brushed up against each other and did not see each other due to the tall sawgrass.
How We Can Help
If you, a friend or a family member find themselves in a situation such as this, please call the Law Office of Scott A. Ferris, P.A. at 305 670-3330 right away. Scott A. Ferris, Esq. is a licensed civil law attorney who has been practicing law since 1987. He is available whenever you need him to pursue your rights. Please learn about our firm at www.FerrisLawFirm.com.