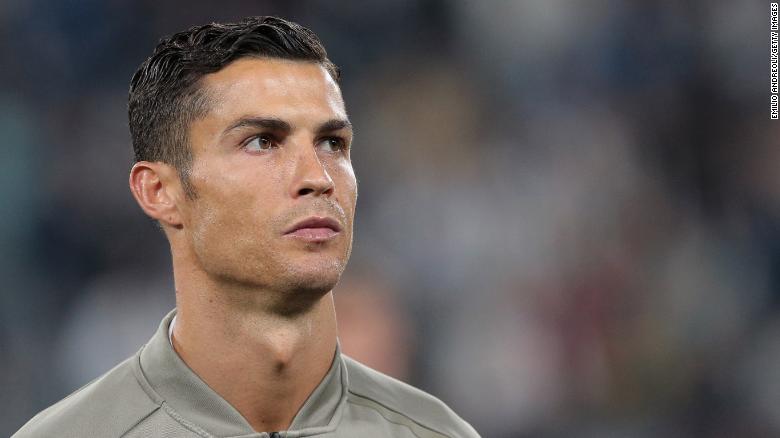 Real Madrid says it has taken legal action against a Portuguese newspaper that reported the Spanish club forced Cristiano Ronaldo to settle with the woman who accused him of rape.
Madrid says the information published by the Correio da Manha newspaper is "categorically false" and was printed in an effort to "seriously damage the image of this club."
Madrid says it "has absolutely no knowledge of any of the information that the newspaper published with regard to the player Cristiano Ronaldo, and therefore the club was unable to take action on a matter of which it had no knowledge."
The Correio da Manha published an article Wednesday saying that part of Ronaldo's defense will be to say that Real Madrid forced him to settle. It said Ronaldo was against settling and always declared his innocence.
The newspaper said Thursday it stood by what it published and that everything that went into the article was properly checked.
Kathryn Mayorga filed a lawsuit late last month in Nevada saying she was raped by Ronaldo in Las Vegas in 2009. Police have re-opened an investigation.
The 33-year-old Ronaldo, who played nearly a decade with Real Madrid before joining Italian club Juventus in the offseason, has denied any wrongdoing.
How We Can Help
If you, a friend or a family member find themselves in a situation such as this, please call the Law Office of Scott A. Ferris, P.A. at 305 670-3330 right away. Scott A. Ferris, Esq. is a licensed civil law attorney who has been practicing law since 1987. He is available whenever you need him to pursue your rights. Please learn about our firm at www.FerrisLawFirm.com.
Republished by the Law Office of Scott A. Ferris, P.A.