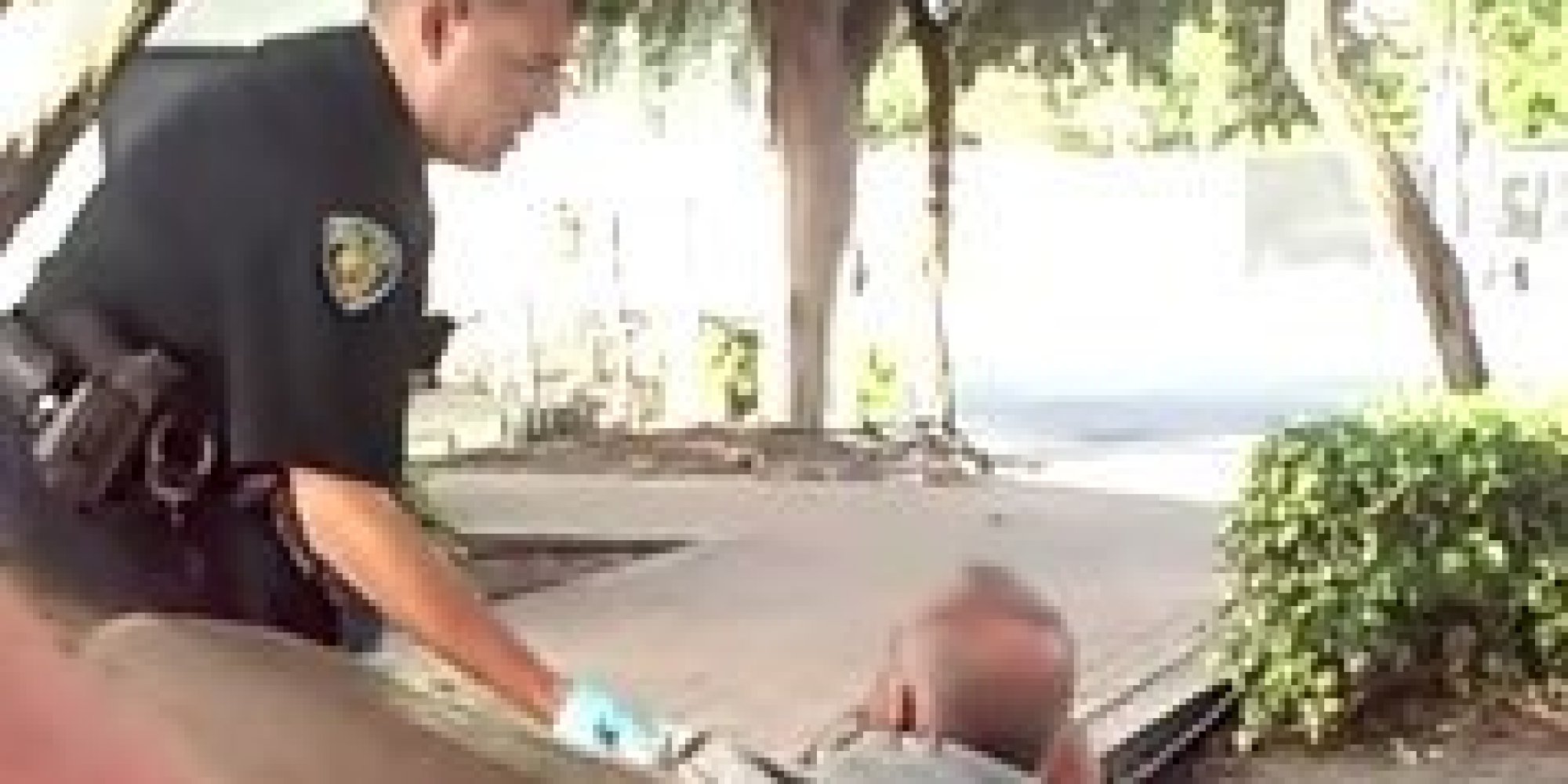 Officer Victor Ramirez Slaps Alleged Trespasser Who Wanted To Use Restroom
A Fort Lauderdale police officer was suspended after footage emerged in which the cop appears to slap a suspect in the face.
Officer Victor Ramirez was placed on leave with pay Monday, Local 10 reports. The altercation at Broward Bus Terminal, which was posted to YouTube Feb. 22, opens with Ramirez walking after Bruce Laclair, 58, whom witnesses say the cop had just ordered off the premises.
Ramirez takes hold of his arm, then Laclair, who is dressed in a gray hoodie, falls to the ground. It's not clear from the video if Ramirez pushed him down. Laclair swears at the officer, then tells him he wants to "go pee."
"Relax," Ramirez says, pointing at Laclair, who remains on the ground. "I'm telling you right now what is going to happen. You're not supposed to go pee here."
The men exchange a few more words, before Ramirez tries to grab Laclair. Laclair resists, and Ramirez delivers a loud, open-handed smack across his face.
"I'm not f***ing around with you!" Ramirez says to a stunned Laclair. "I tell you what to do and you do it. It's that simple."
Laclair was arrested on trespassing charges. He was released from jail Monday evening.
The Fort Lauderdale police are investigating the incident. Suspension with pay is standard procedure when an officer comes under investigation.
The video comes amid an ongoing national conversation about the use of force by police.
According to WSVN:
Captain Frank Sousa tried to distance the department from Ramirez's actions. "If the officer is wrong, I can assure you and the public that this agency and this department is going to do whatever it needs to do to assure that that doesn't happen again, and it's not a reflection of the men and women in this agency," Sousa said.
How We Can Help
If you, a friend or a family member find themselves in a situation such as this, please call the Law Office of Scott A. Ferris, P.A. at 305 670-3330 right away. Scott A. Ferris, Esq. is a licensed criminal law attorney who has been practicing law since 1987. He is available whenever you need him to defend your rights. Please learn about our firm at www.FerrisLawFirm.com. 
Republished by the Law Office of Scott A. Ferris, P.A. 
Source: www.huffingtonpost.com