Father appeals for return of two missing boys believed to be in Cyprus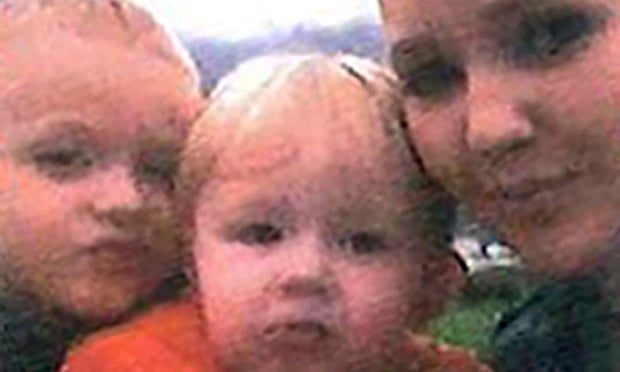 Father appeals for return of two missing boys believed to be in Cyprus
The father of one of two boys who went missing after their parents became involved in a family court case has appealed to his ex-partner to return the boys to England.
Dominic Burt, 25, of St Leonards-on-Sea in East Sussex, told the judge in the case that he has not seen his son, five-year-old Charlie Clift, for months.
Clift, and Kaiton Warnes, two, are thought to be in northern Cyprus with their mother, Amelia Warnes, 23, from Eastbourne also in East Sussex.
"Please, bring them back," said Burt. "Think of the boys – think of what is best for them. This is not good for them and it will only get worse. Bring them back so that things can be sorted out."
The judge, Sir Gavyn Arthur, has told of his "grave concern" for the welfare of the boys. He has asked the public for help in tracing them.
Social services bosses have launched family court proceedings and both youngsters are the subject of child protection plans.
The judge, who has been analysing the case at private hearings in London, has given lawyers permission to reveal the boys' identities in the hope that publicity will help find them.
Arthur has ordered the two adults to return the youngsters, and added: "There is evidence before the court which causes the court grave concern."
Lawyers said the boys were thought to be in Cyprus with their mother and her partner – Kaiton's father – Jason Warnes, 26, also of St Leonards.
They said the family was thought to have stayed in Lapta, northern Cyprus, and Jason Warnes was believed to have been working in the hotel industry.
They also urged anyone who thought that they might have seen the boys or their mother and Warnes to raise the alarm.
Burt, who has told lawyers how Charlie loves "dressing up in Spider-Man and Batman outfits", provided a photograph of the boys in the hope that they would be spotted.
Lawyers said Charlie had been at the centre of a criminal trial earlier this year.
They said that in March, Charlie's maternal grandparents, Jon Clift, 46, and Lita Clift, 50 – also of St Leonards – had been convicted of conspiracy to abduct him by a jury at Lewes crown court.
A judge had given both suspended prison sentences.
How We Can Help
If you, a friend or a family member find themselves in a situation such as this, please call the Law Office of Scott A. Ferris, P.A. at 305 670-3330 right away. Scott A. Ferris, Esq. is a licensed family law attorney who has been practicing law since 1987. He is available whenever you need him to pursue your rights. Please learn about our firm at www.FerrisLawFirm.com.
Republished by the Law Office of Scott A. Ferris, P.A.
Source: www.theguardian.com