Federal Appeals Court Questions If Felons' Rights Fight Is Moot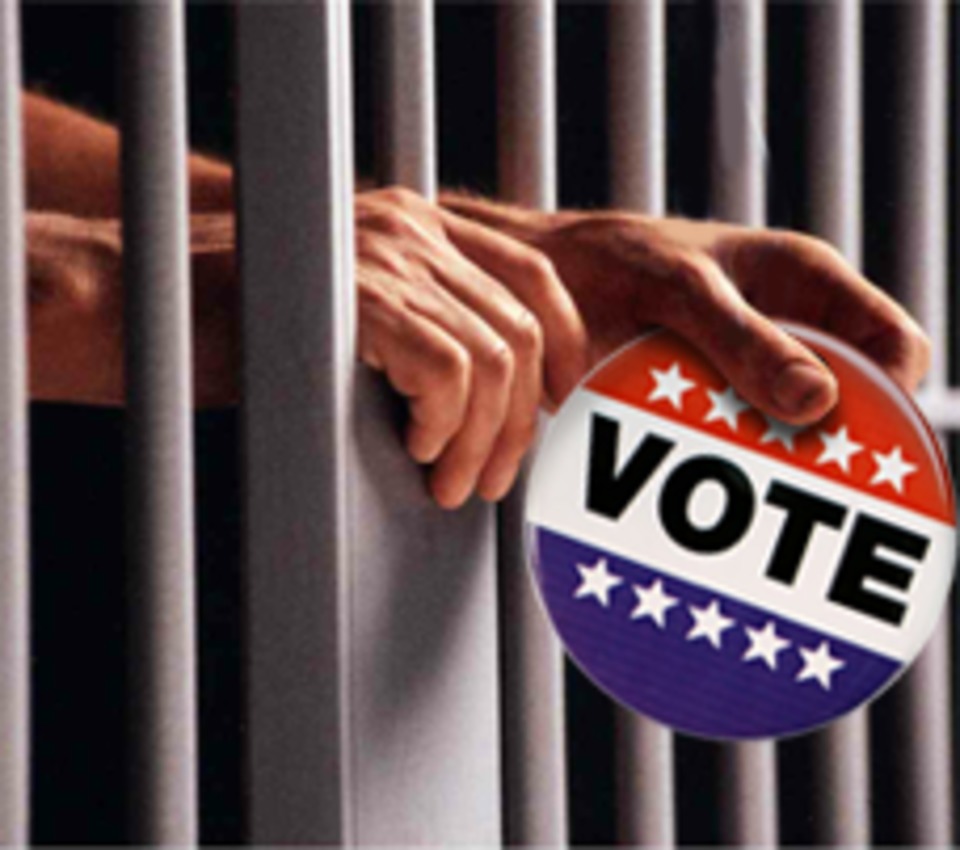 After Floridians passed a constitutional amendment in the Nov. 6 election, a federal appeals court is questioning whether it needs to rule in a high-profile case about how Gov. Rick Scott and the state Cabinet have handled requests to restore felons' voting rights.
The 11th U.S. Circuit Court of Appeals held a hearing in July in a long-running legal battle about whether the state's rights-restoration process has violated the federal Constitution. But the Atlanta-based appeals court has not ruled in the case, which was filed on behalf of several felons who served their sentences but have not been able to vote.
In the Nov. 6 election, however, Floridians approved an amendment to the state Constitution that requires the state to restore voting rights to most felons who have completed terms of their sentences, including probation or parole. The only exceptions to the automatic restoration are for felons convicted of murder or sexual offenses.
After passage of the amendment, the 11th U.S. Circuit Court of Appeals last week issued a memo directing attorneys for the plaintiffs and the state to file arguments about whether the federal lawsuit is now moot. The memo was issued Nov. 20 and gave the attorneys 15 days to respond.
The memo requested that attorneys answer whether "any of the plaintiffs in this case, as a result of their prior felony convictions, will continue to be disqualified from voting after the recently adopted amendment to … Florida's Constitution goes into effect." Also, it requested that they provide arguments about, "whether this case is moot under current law" if the plaintiffs are not disqualified from voting after the amendment takes effect.
But Howard Simon, executive director of the American Civil Liberties Union of Florida, told The News Service of Florida he does not think the lawsuit is moot for a variety of reasons.
First, the constitutional amendment only addressed the restoration of voting rights, Simon said. It does not affect felons' ability to serve on juries or be granted state occupational licenses.
Also, felons convicted of murder or sex offenses are excluded from the amendment.
"So whether or not it's voting rights, or even the restoration of all of their civil rights, those people can only have their voting rights restored by a case-by-case vote by the clemency vote," said Simon, whose organization was a key supporter of the Nov. 6 ballot measure.
"Whatever rights it involves, whoever it involves, there's got to be some rational standards, and it can't be arbitrary. And until that is addressed by the courts, this case is far from moot," he said.
The lawsuit was initially filed in March 2017 and came after years of political and legal debates about restoration of felons' rights. A major part of that debate has centered on a process that Scott and the Cabinet put in place in 2011, making it harder for felons to get rights restored. Under the process, the state has required felons to wait five or seven years to apply for rights restoration — and years after that to complete the process.
U.S. District Judge Mark Walker this spring found the process was arbitrary and violated the federal Constitution. Walker ordered the state clemency board — made up of Scott and the Cabinet — to come up with a set of "specific, neutral criteria" upon which to base their decisions.
But a three-judge panel of the federal appeals court in April blocked a Walker order that would have required state officials to quickly overhaul Florida's process of restoring felons' rights. That panel decided 2-1 that "binding precedent" gives the governor "broad discretion to grant and deny clemency, even when the applicable regime lacks any standards."
The April ruling, however, did not end the state's appeal of Walker's ruling that the restoration process was unconstitutional, prompting the July hearing before a separate three-judge panel of the court.
The legal wrangling came as backers of the ballot proposal, known as Amendment 4, campaigned to build public support for changing the process. The automatic-restoration proposal received support from 64.55 percent of the voters in the Nov. 6 election, easily topping the 60 percent needed for passage.
How We Can Help
If you, a friend or a family member find themselves in a situation such as this, please call the Law Office of Scott A. Ferris, P.A. at 305 670-3330 right away. Scott A. Ferris, Esq. is a licensed civil law attorney who has been practicing law since 1987. He is available whenever you need him to pursue your rights. Please learn about our firm at www.FerrisLawFirm.com.
Republished by the Law Office of Scott A. Ferris, P.A.