Florida man steals 4 million pounds of citrus, officials say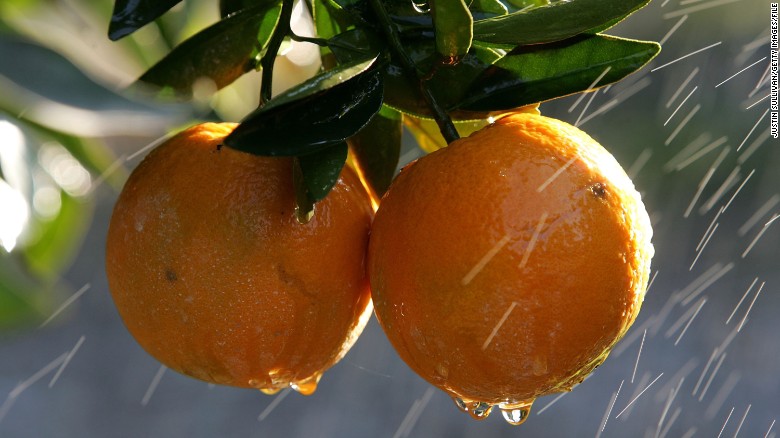 Florida man snatches 4 million pounds of citrus without paying, officials say
(CNN)Perhaps he had an insatiable appetite for oranges. Or maybe he was just trying to squeeze a serious profit.
Whatever the reason, a Florida man allegedly stole 4 million pounds of citrus, the state department of agriculture said Friday. That's more than $540,000 worth of produce.
Officials said Bradley D. Reiter, owner of Reiter Citrus Inc., entered into contracts with several grove companies and a resident to buy and remove citrus from their land — but he never paid for the fruit.
As it turned out, Reiter didn't even have a license to deal citrus, the Florida Department of Agriculture and Consumer Services said.
He also entered a resident's grove without permission and removed 180 boxes of citrus, the agriculture department said. Officials said Reiter Citrus Inc. gave the resident a check worth only half the actual value of the fruit.
Reiter was arrested and booked into the Polk County Jail and faces several charges, including scheme to defraud, grand theft and dealing citrus without a license, the agriculture department said.
It was not immediately clear what happened to the 4 million pounds of fruit.
How We Can Help
If you, a friend or a family member find themselves in a situation such as this, please call the Law Office of Scott A. Ferris, P.A. at 305 670-3330 right away. Scott A. Ferris, Esq. is a licensed criminal law attorney who has been practicing law since 1987. He is available whenever you need him to defend your rights. Please learn about our firm at www.FerrisLawFirm.com.
Republished by the Law Office of Scott A. Ferris, P.A.
Source: www.cnn.com