Marissa Alexander Looks Back On Her Time In Jail: I Was 'A Fish Out Of Water'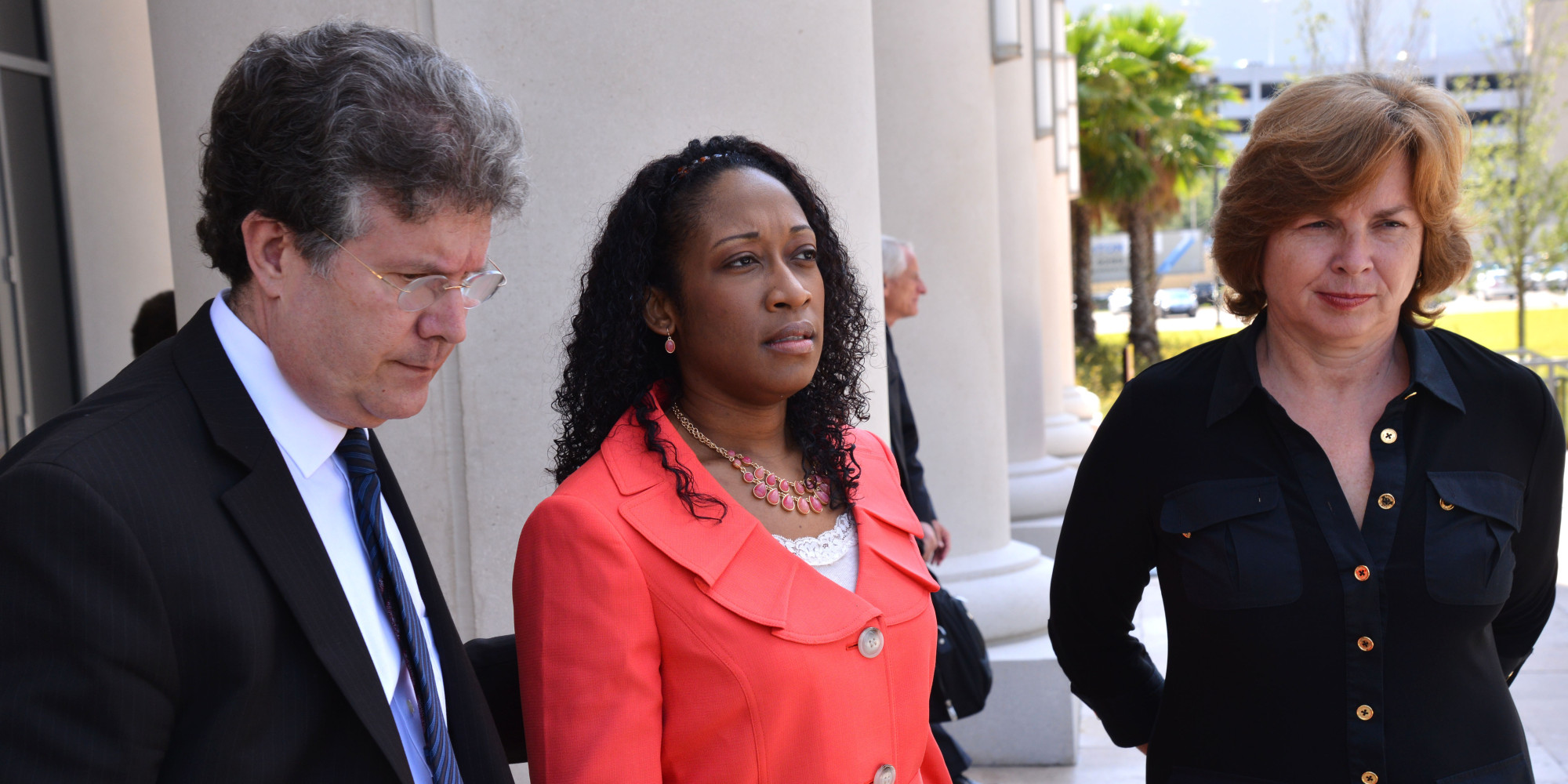 Marissa Alexander Looks Back On Her Time In Jail: I Was 'A Fish Out Of Water'
Marissa Alexander, the Florida woman who was sentenced to 20 years for firing a "warning shot" during an argument with her abusive husband, joined HuffPost Live on Wednesday to discuss her release from jail in January.
Alexander, who agreed to two years of house arrest as part of a plea deal, described how she coped with the tough ordeal, especially as a woman who had no prior arrest record.
"I was really a fish out of water because I had never been in that situation before. I can't even say I've been in that element before," she told host Marc Lamont Hill. "So the best thing I could do, in my mind, to survive was just to be quiet. Just to watch. Just to sit back and learn as much as I could by being quiet."
While in jail, she said she never lost sight of the end goal — regaining her freedom.
"[I always thought] I will go home someday, I will not take this sentence, and I just never ever resolved to the fact that I would spent 20 years alone, 60 years in prison," she said, referring to her original sentencing and the sentence Florida State Attorney Angela Corey planned to seek after the first was overturned.
Despite being slapped with a lengthy prison sentence — one she deemed "unbelievably insane" — Alexander remained resolute in her positivity. She said:
You can't even digest that amount of time, day for day. You get no gain time off a 20-year minimum mandatory sentence. Because it was so odd and so strange, I just was like, this has got to be bigger than me. So I just stuck to my faith and said, 'You know, I just can't. If I ever accept it, then that's going to be the problem. I have to see myself on the other side.'
Alexander also weighed in on the killings of Trayvon Martin and Jordan Davis, which also took place in Florida, and she explained why she thinks those cases gained such a strong hold in the national consciousness.
"To be quite frank, it's like, these were children. Trayvon and Jordan were children. So people's hearts tend to [feel for that]," she said. "And I would too because I was thinking the whole time, my God, I've got a son. I've got a 14-year-old son that could be him. So I think that people tend to identify with that."
How We Can Help
If you, a friend or a family member find themselves in a situation such as this, please call the Law Office of Scott A. Ferris, P.A. at 305 670-3330 right away. Scott A. Ferris, Esq. is a licensed criminal law attorney who has been practicing law since 1987. He is available whenever you need him to defend your rights. Please learn about our firm at www.FerrisLawFirm.com.
Republished by the Law Office of Scott A. Ferris, P.A.
Source: www.huffingtonpost.com