Missing Americans in Iraq reportedly kidnapped from 'brothel' apartment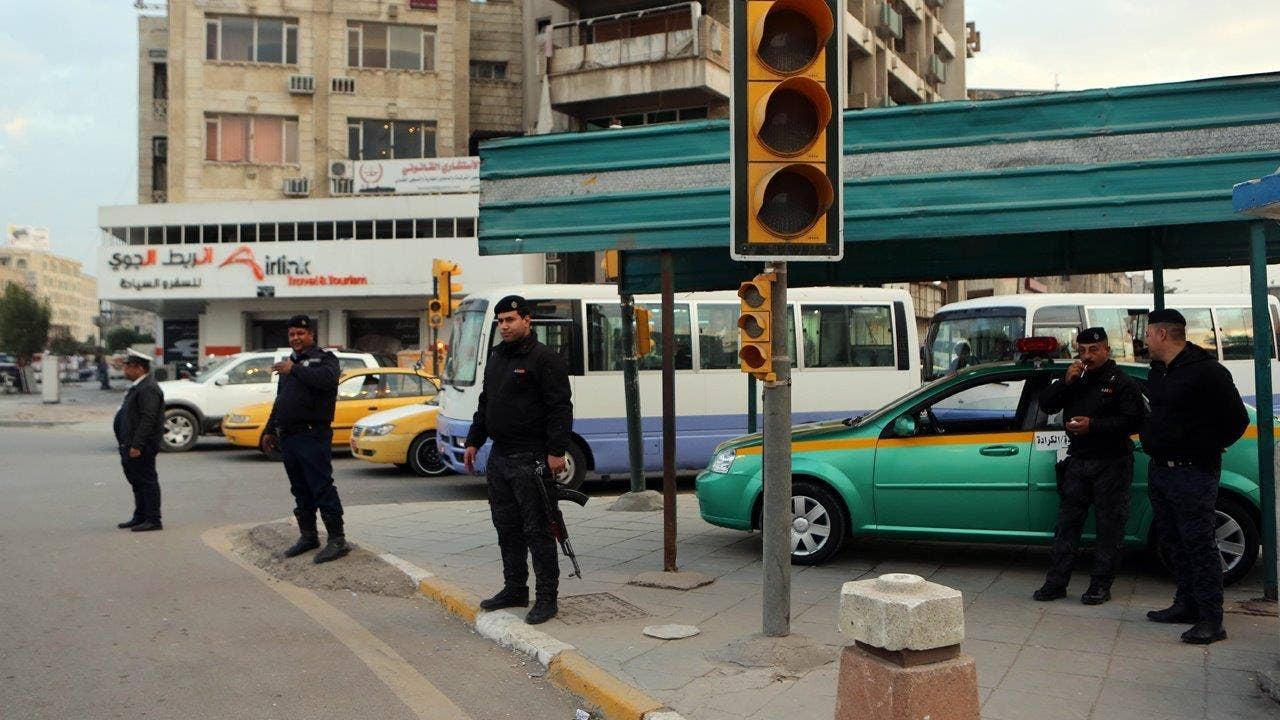 Missing Americans in Iraq reportedly kidnapped from 'brothel' apartment
A group of Americans who disappeared in Baghdad over the weekend were kidnapped from their interpreter's apartment, according to multiple Iraqi sources.
A police major general described the apartment as a brothel, The Washington Post reports, adding that it was subject to frequent raids by Shiite militias. However, many people in the region refer to any building that accepts foreigners as a "brothel."
"We are in very direct contact with the Iraqi authorities… there is a very full effort going to find them as soon as possible," Secretary of State John Kerry told Fox News Monday.
An Iraqi intelligence official told the Associated Press that the Americans were invited into the apartment in the neighborhood of Dora. After they were abducted, they were taken to Sadr City, at which point the official said, "all communications and contact stopped."
A spokesman for Baghdad's Joint Operations Command told The Washington Post that the three citizens were Iraqis who had acquired U.S. citizenship. A Baghdad police official said they worked as contractors at Baghdad International Airport, but did not say which country employed them.
The U.S. Embassy in Baghdad confirmed Sunday that "several" Americans had vanished, while the State Department said it was working with the Iraqi government to locate them.
The Arab news channel Al-Arabiya first reported that three Americans had been kidnapped by militas. However, U.S. officials have not confirmed either the number of missing Americans or that they were kidnapped.
"The safety and security of American citizens overseas is our highest priority" State Department spokesman John Kirby told Fox News Sunday.? We are working with the full cooperation of the Iraqi authorities to locate and recover the individuals. Due to privacy considerations, I have nothing further."
There were no immediate claims of responsibility. Kidnappings in Iraq have been carried out by ISIS, Shiite militias and criminal gangs often demanding ransom payments or seeking to resolve workplace disputes.
Following the ISIS takeover of Iraq's second largest city Mosul and large swaths of territory in the country's north and west, Iraq has witnessed a deterioration in security as government forces were sent to front lines and Shiite militias were empowered to aid in the fight following the collapse of the Iraqi military.
Last month a Qatari hunting party was kidnapped in Iraq's south by unidentified gunmen and their whereabouts are still unknown. In September 18 Turkish workers were kidnapped from their construction site in Baghdad's Sadr city by masked men in military uniforms. Iraqi Prime Minister Haider al-Abadi blamed organized crime for the kidnapping. The workers were released later that month.
The most recent incident comes after a week that has seen a deterioration of security in and around the Iraqi capital after months of relative calm.
ISIS claimed a number of attacks in Baghdad and Diyala province last week that killed more than 50 people, including a high profile attack on a mall in the Iraqi capital.
How We Can Help
If you, a friend or a family member find themselves in a situation such as this, please call the Law Office of Scott A. Ferris, P.A. at 305 670-3330 right away. Scott A. Ferris, Esq. is a licensed criminal law attorney who has been practicing law since 1987. He is available whenever you need him to defend your rights. Please learn about our firm at www.FerrisLawFirm.com.
Republished by the Law Office of Scott A. Ferris, P.A.
Source: www.foxnews.com