Texas may seek prison for teen who cried 'affluenza' in drunk-drive case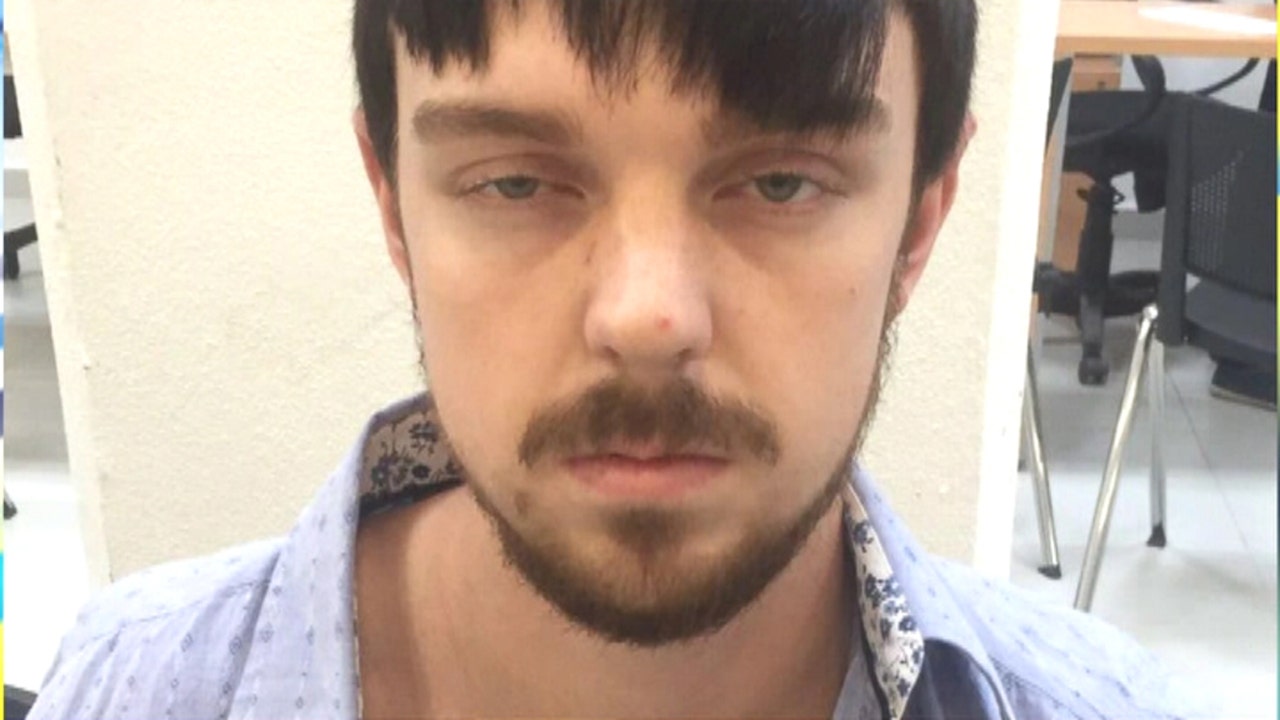 Texas may seek prison for teen who cried 'affluenza' in drunk-drive case
Texas authorities may seek adult prison for Ethan Couch — the Texas teen who used affluence, or 'affluenza,' as a juvenile defense to skip jail time for a drunk-driving accident that killed four people — after they announced he was taken into custody with his mother, Tonya, by Mexican authorities Monday in Puerto Vallarta, nearly two weeks after the 18-year-old failed to show up for a probation appointment.
The announcement was made during a late-morning press conference where authorities laid out possible legal options for the state to pursue. Couch will have a court hearing on Jan. 19 where the district attorney will motion to move the juvenile case to adult court. The juvenile judge will make the decision on where the case will be heard.
Couch and his mother were located and arrested by Mexican authorities on a road in the resort city of Puerto Vallarta. Couch, who was previously known to have blond hair, had brown hair but authorities were able to make a positive identification.
Authorities said it appeared the two planned their disappearance and even held a going-away party before fleeing. Few details were immediately known about the arrest or how Mexican police were led to the two.
In June 2013 at the age of 16, Couch was driving drunk and speeding on a dark two-lane road south of Fort Worth when he crashed into a disabled SUV off to the side, killing four people and injuring several others, including passengers in Couch's pickup truck.
Couch pleaded guilty to four counts of intoxication manslaughter and two counts of intoxication assault causing serious bodily injury. Because of his age, he wasn't certified as an adult for trial and a judge sentenced him in juvenile court to 10 years' probation and a stint in a rehabilitation center.
Couch made headlines when, during the sentencing phase of his trial, a defense expert argued that Couch's wealthy parents coddled him into a sense of irresponsibility — a condition the expert termed "affluenza."
How We Can Help
If you, a friend or a family member find themselves in a situation such as this, please call the Law Office of Scott A. Ferris, P.A. at 305 670-3330 right away. Scott A. Ferris, Esq. is a licensed criminal law attorney who has been practicing law since 1987. He is available whenever you need him to defend your rights. Please learn about our firm at www.FerrisLawFirm.com.
Republished by the Law Office of Scott A. Ferris, P.A.
Source: www.foxnews.com