Will We Ever See Justice for Freddie Gray?
Now that another killer cop has been acquitted in Cleveland, I'll get straight to the point and answer the question posed by the title of this post about Baltimore's Fre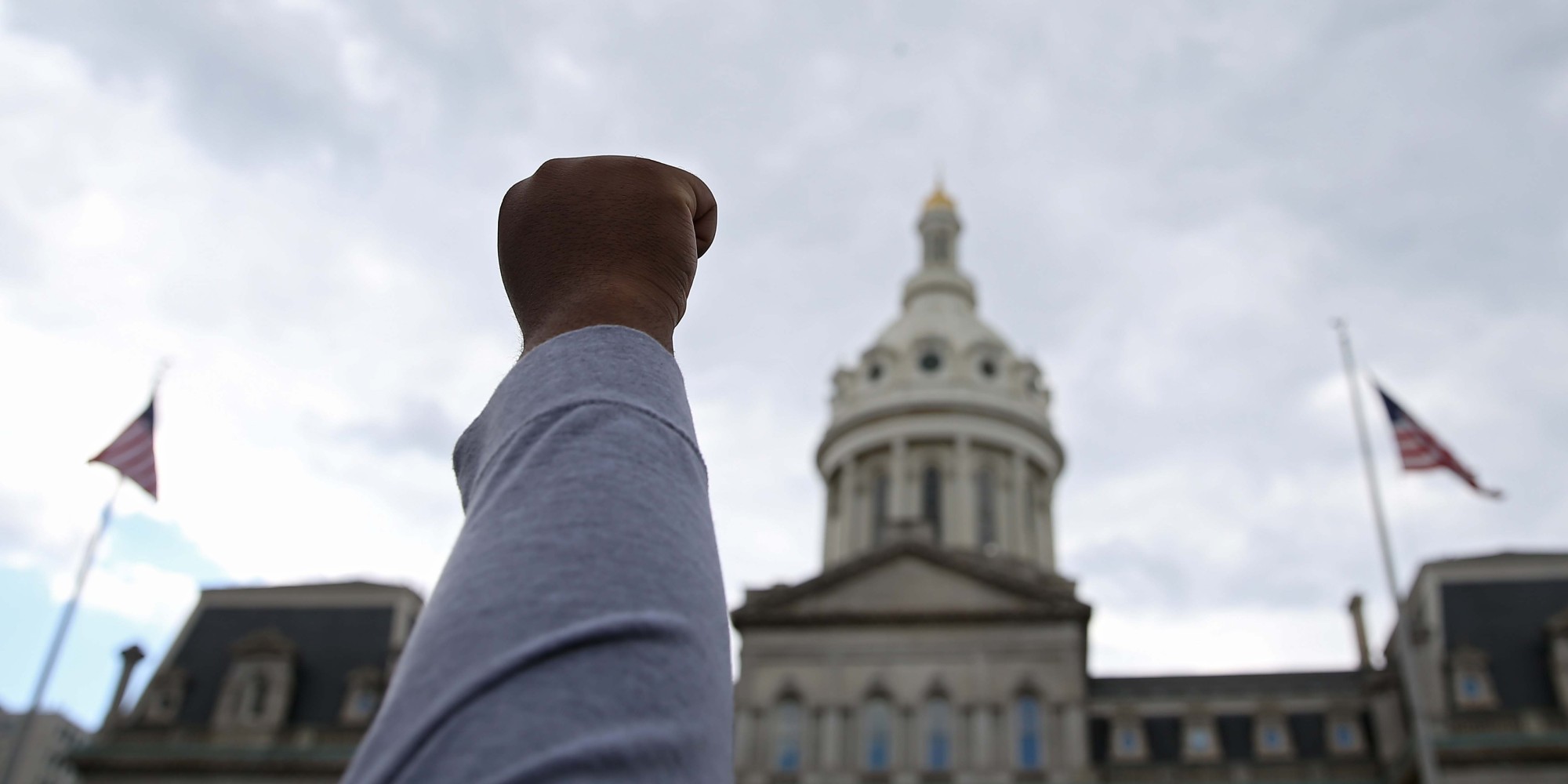 ddie Gray with a single word: No.
To be sure, on May 21, six police officers were indicted on a spate of very serious criminal charges for Gray's death, ranging from misconduct in public office and reckless endangerment to manslaughter and second-degree murder. With a lot of hard work and depending upon the specific evidence produced at trial and the inevitable twists and turns of high-stakes litigation, Baltimore City State's Attorney Marilyn Mosby, the local prosecutor in charge of the case, may buck the national trend in police-abuse cases and win some convictions.
Seeking justice on his behalf, Gray's supporters in Baltimore and across the country are demanding nothing less. Supporters of the accused officers, including the local Fraternal Order of Police, have denounced the charges brought by Mosby as an outrageous and politically motivated overreach, and have demanded she recuse herself.
As the roiling debate over the merits of the prosecution continues, everyone concerned would do well to recognize one basic fact: In the most fundamental sense, there will never be justice for Freddie Gray because Freddie Gray is dead, and his demise was entirely unnecessary.
There is much that remains unclear about the precise circumstances of Gray's death. But this much is certain: Gray was apparently stopped by police on the morning of April 12 simply and solely because he ran away from them. Gray presented no discernible danger to public safety and the cops who encountered him had no reason to believe he was involved at the time in the commission of a crime.
Don't take my word for this. Take a look at the report filled out on the evening of Gray's arrest by Garrett Miller, one of the indicted officers. The report discloses that Gray "fled unprovoked upon noticing police presence" as Miller and two other officers were on routine bicycle patrol outside of the dilapidated Gilmor Homes housing project.
As Miller's report continues, "The defendant was apprehended in the 1700 block of Presbury St. after a brief foot chase." Only after Gray was detained and patted down did the officers discover a knife believed to be a switchblade "clipped to the inside of his front right pants pocket."
At that point, Gray was reportedly arrested, shackled and placed in a transport van. By the time the vehicle arrived at the police station some 44 minutes later, Gray had sustained severe spinal cord injuries and was unconscious. He died in a coma on April 19.
Absent foul play, an unforeseen grave accident or a preexisting fatal medical condition, people don't usually pass away en route to jail, especially young people like Gray, who was 25 years old.
Mosby's task will be to prove beyond a reasonable doubt that Gray's death resulted in sum and substance from the way he was handled by the six indicted officers between the time of his apprehension and his arrival at police headquarters, and because he was denied medical assistance after complaining that he was unable to breathe.
Initially, the charges Mosby levied against the six officers included the common law crime of false imprisonment, but that offense was dropped during grand jury proceedings — largely, it has been speculated, because Gray's knife was illegal under a local Baltimore ordinance, thus arguably rendering his arrest lawful.
In discarding the false imprisonment counts, Mosby and her colleagues probably were also mindful of one of the more draconian law-and-order decisions handed down by the Supreme Court under the leadership of the late Chief Justice William Rehnquist. In a hotly contested 5-4 decision penned by Rehnquist in 2000 — Illinois v. Wardlow — the high tribunal held that police officers assigned to a high-crime area had reasonable suspicion and committed no Fourth Amendment violation when they detained a person who suddenly and without provocation fled from them.
Even with the false imprisonment charges dropped, however, Mosby's road to courtroom victory is highly uncertain. To garner any guilty verdicts, she'll have to navigate a series of hurdles, including anticipated motions for change of venue out of Baltimore brought on behalf of all the officers, and possible requests for severance and separate trials brought on behalf of some.
Assuming that the case survives the pretrial phases intact, Mosby will encounter the biggest obstacle of all — juries as a general rule don't like to convict the police. According to the Cato Institute's National Police Misconduct Reporting Project, which analyzes daily media reports to locate and cross-check news stories about misconduct, 2,346 excessive force complaints were lodged nationwide in fiscal 2009-2010. Of those, a mere 179 prompted prosecutions, and only 79 convictions were secured.
We've seen this movie coast-to-coast many times before, of course — from the 1992 acquittal of the Los Angeles police officers who beat California motorist Rodney King to the May 23rd exoneration of the Cleveland cop charged with gunning down an unarmed African American couple at point-blank range following a high-speed car chase.
If Mosby is able to deliver a different ending to the Freddie Gray story, she could help spark a long-overdue turnaround in our racially tinged law-enforcement practices. That would be a strong step indeed in the direction of justice, not only for minority communities but for all Americans. Everyone, that is, except Freddie Gray, who won't be alive to appreciate the outcome.
How We Can Help
If you, a friend or a family member find themselves in a situation such as this, please call the Law Office of Scott A. Ferris, P.A. at 305 670-3330 right away. Scott A. Ferris, Esq. is a licensed family law attorney who has been practicing law since 1987. He is available whenever you need him to pursue your rights. Please learn about our firm at www.FerrisLawFirm.com.
Republished by the Law Office of Scott A. Ferris, P.A.
Source: www.huffingtonpost.com